Latest Articles
July 22, 2015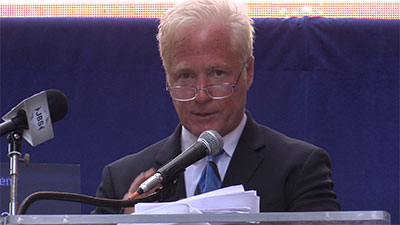 Continue to the full item | More media coverage
July 22, 2015 • IPT News
The Washington Post published a brief letter to the editor from me Friday, addressing some false and misleading statements Georgetown University law professor David Cole made in a recent book review. See my letter here.
The Post limits such letters to 350 words, far too few to fully respond to the mischaracterizations Cole made in reviewing David K. Shipler's book, Freedom of Speech. In one chapter, Shipler devotes considerable effort to trying to debunk a key document outlining the Muslim Brotherhood's long-range ambitions in America.
The Brotherhood should engage in "a kind of grand Jihad in eliminating and destroying the Western civilization from within," the 1991 memorandum said.

Continue to the full article | More articles
May 4, 2015 • IPT News
Sunday's shooting attack on a Muhammad cartoon exhibit and contest in Garland, Texas appears to be a largely spontaneous reaction to an "unprecedented avalanche" of vicious social media posts sent only a few days before the event from jihadists around the world urging massive violence including the murders of the events' organizers and all others in attendance, a law enforcement source told the Investigative Project on Terrorism.
The gunmen, identified as Phoenix, Ariz. residents Elton Simpson and Nadir Soofi, drove up to the Curtis Culwell Center as a Muhammad Art Exhibit and Contest was wrapping up Sunday evening. They started firing automatic weapons as soon as the left Soofi's car, wounding an unarmed security officer.

Continue to the full article | More articles
May 1, 2015 • IPT News
Multiple Israeli news outlets, including the Jerusalem Post, Arutz Sheva, Al Monitor, and the Times of Israel, this week reported newly declassified details of a planned surprise Hamas mega attack during the first week of the Gaza War last summer through underground tunnels built under Israeli territory. If the plot, first reported on Army Radio, had been successful, large numbers of Israeli civilians would have been slaughtered and captured.

Continue to the full article | More articles
January 11, 2015 • Interview on Fox News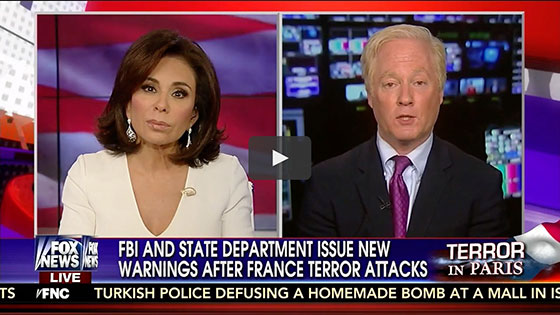 Jeanine Pirro: Developing tonight, new reports that terrorist sleeper cells may have been activated in France. This as we're learning new details about hundreds of no-go zones across France and other countries that are off limits to non-Muslims. Steve Emerson, founder of the Investigative Project joins us. Alright Steve, my last guest told us some chilling details about these no-go zones. What more can you tell us about these zones, Steve?

Continue to the full item | More media coverage
Books by Steven Emerson