Latest Articles
September 23, 2013 • TV Interview on Fox News Channel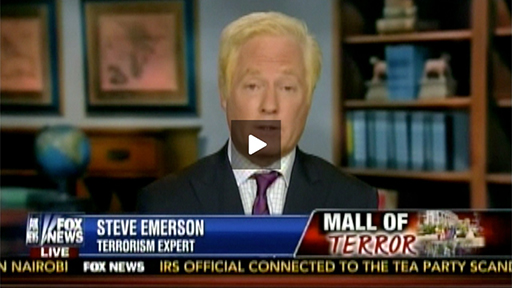 SEAN HANNITY: And welcome back to HANNITY. The intense standoff between Somali terrorists and Kenyan security forces continued for the third straight day today at the Westgate shopping mall in Nairobi, Kenya. Now, the horrific terrorist attack began Saturday when an estimate of 10 to 15 members of an al-Qaeda linked group Al-Shabaab entered the mall and open fire and set off grenades, killing at least 62 people, injuring close to 200 more. Now the terrorist moved through the mall asking shoppers whether they were Muslim or not, freeing only those that could prove they were in fact Muslim.

Continue to the full item | More media coverage
August 28, 2013 • The Hill
We were amused by Ufuk Gokcen's recent defense of Sheikh Abdullah bin Bayyah as being "among the leading moderate voices in the Muslim world." It was in response to our reporting showing bin Bayyah's radical record – a record that was apparently overlooked in the White House when it welcomed the sheikh to a meeting in June.

Continue to the full article | More articles
August 28, 2013 • IPT Video Report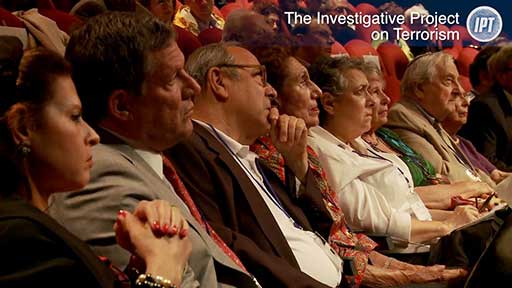 Continue to the full article | More articles
June 26, 2013 • IPT News
Radical Egyptian cleric Yusuf Qaradawi is considered so radical that the United States banshim from entering the country.
Qaradawi, considered the spiritual leader of the Muslim Brotherhood movement, has called for the killing of Jews andAmericans.
That history makes the June 13 White House meeting with Sheik Abdullah Bin Bayyah all the more inexplicable. Bin Bayyah is vice president of the International Union of Muslim Scholars (IUMS), a group founded by and headed by Qaradawi. The IUMS has a long history of supporting Hamas –a top Hamas leader is an IUMS member – and of calling for Israel's destruction.
Bin Bayyah's website claims that he met June 13 with senior Obama administration officials at the White House.

Continue to the full article | More articles
June 20, 2013 • TV Interview on Fox Business Network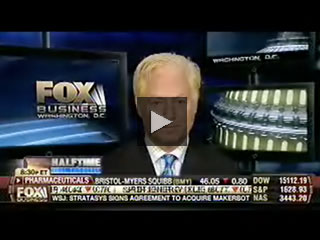 Neil Cavuto
"Well look at the bright side, at least we don't need their stinking phone records because now we are going on the record with the very terrorists on whom been spying. The White House says that it is open to peace talks with the Taliban, and the Taliban is open to peace talks with the White House, so who really needs sorted emails and texts when they could just vent in person. Terrorism expert Steven Emerson says he thinks having talks like that is just crazy talk, but it does look like it's pretty real right now. What do you make of this Steven, and where does this go?"
Steve Emerson

Continue to the full item | More media coverage
Books by Steven Emerson